The 15th Chinese Renewable Energy Conference and Exhibition was held for three days at Taihu International Expo Centre in Wuxi on 2 November 2023, and Consort Solar, as one of the exhibitors, presented its new products, N-type HJT Bifacial modules and N-type TOPCon Bifacial Modules and TOPCon Modules at Booth A1-252.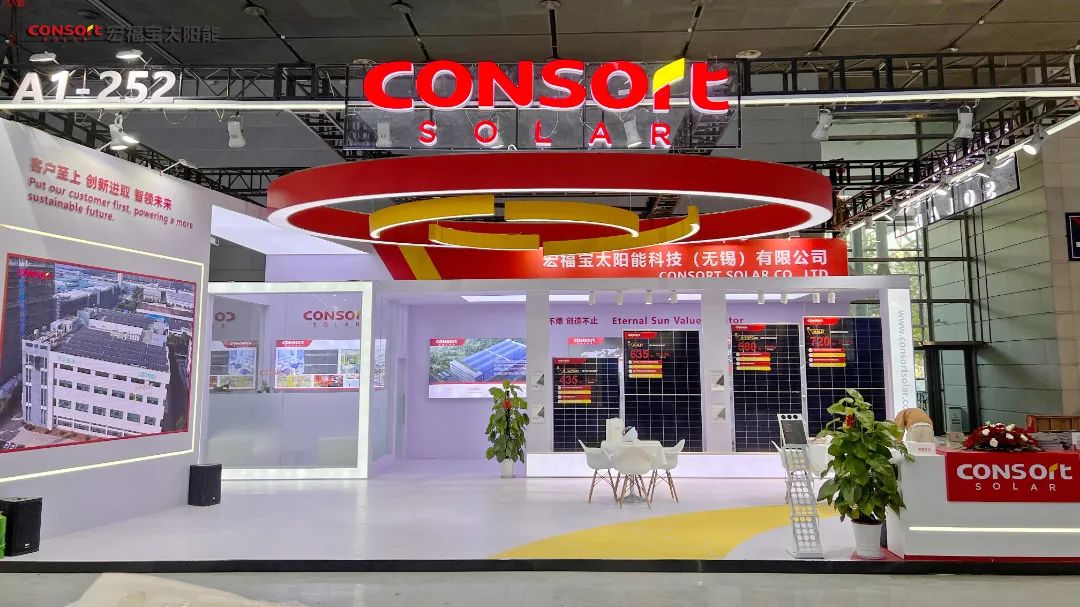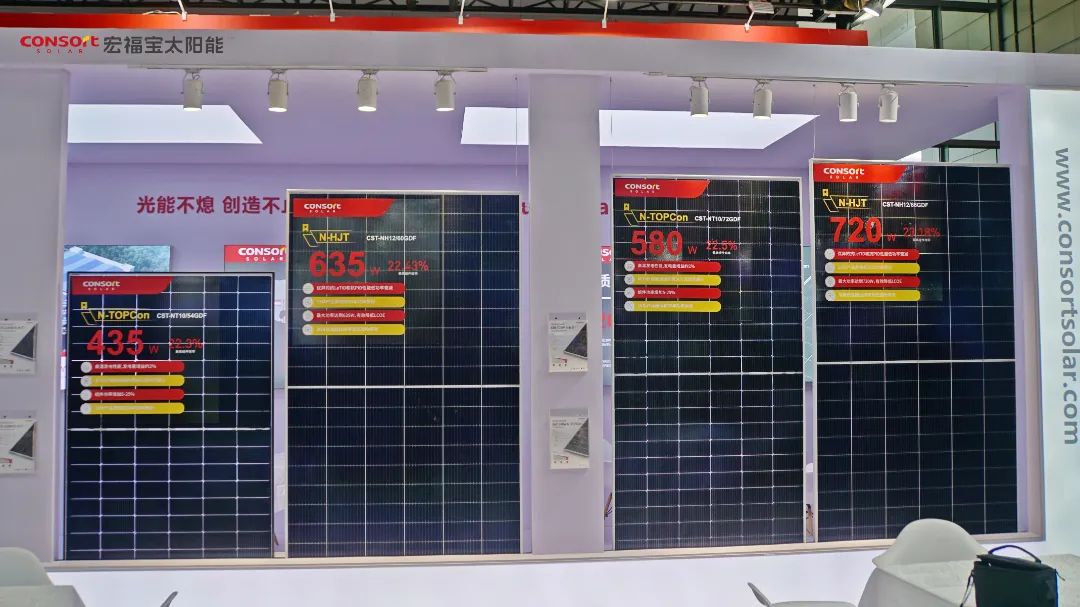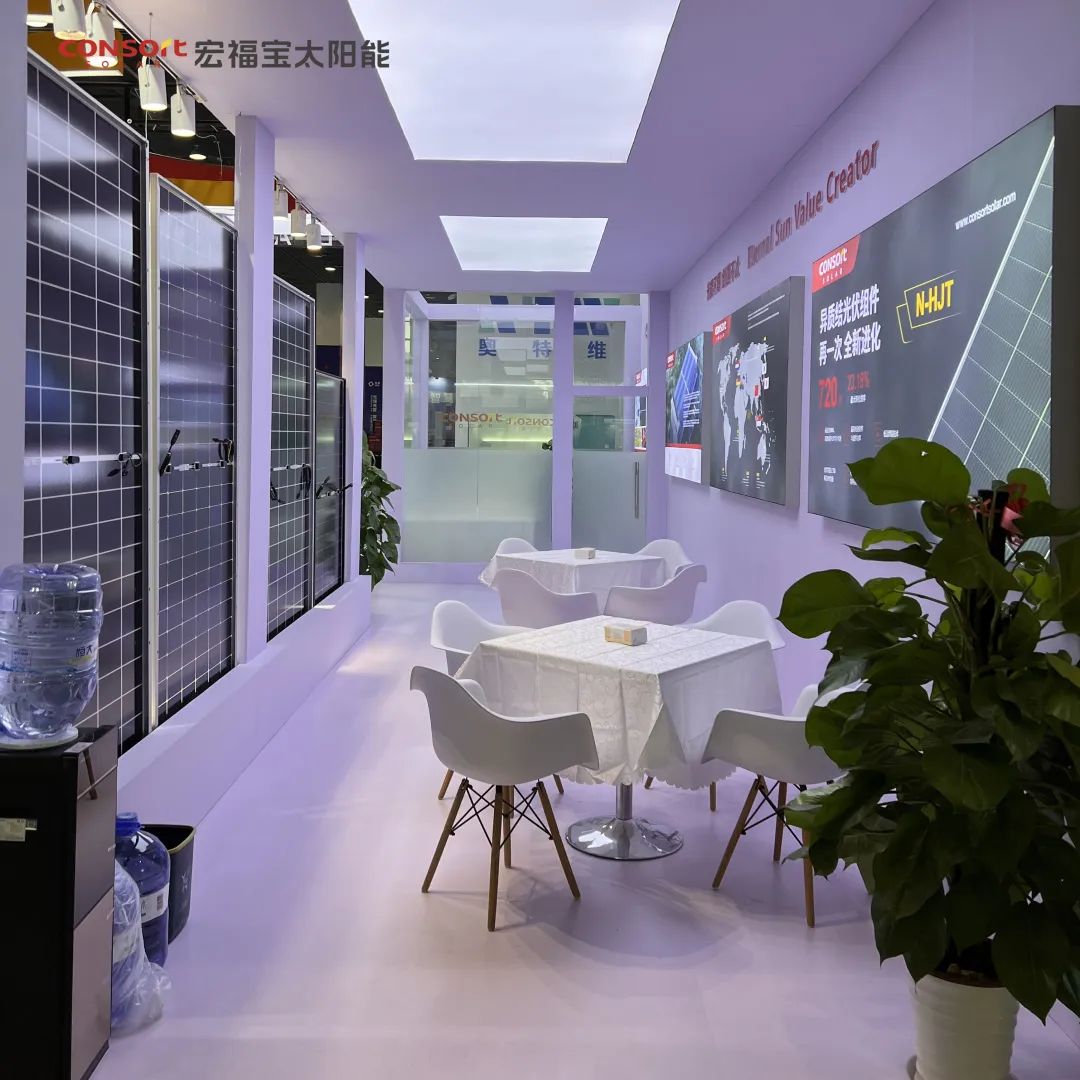 The conference will be based in Jiangsu, focusing on hotspots, focusing on photovoltaic, energy storage, wind power, hydrogen and other new energy applications and promotion, through the organisation of high-end forums and boutique exhibitions, to create a one-stop sourcing platform for "wind, storage, charging and hydrogen", and is committed to achieving the goal of "carbon neutrality" for the industry as a whole, and promoting new energy solutions.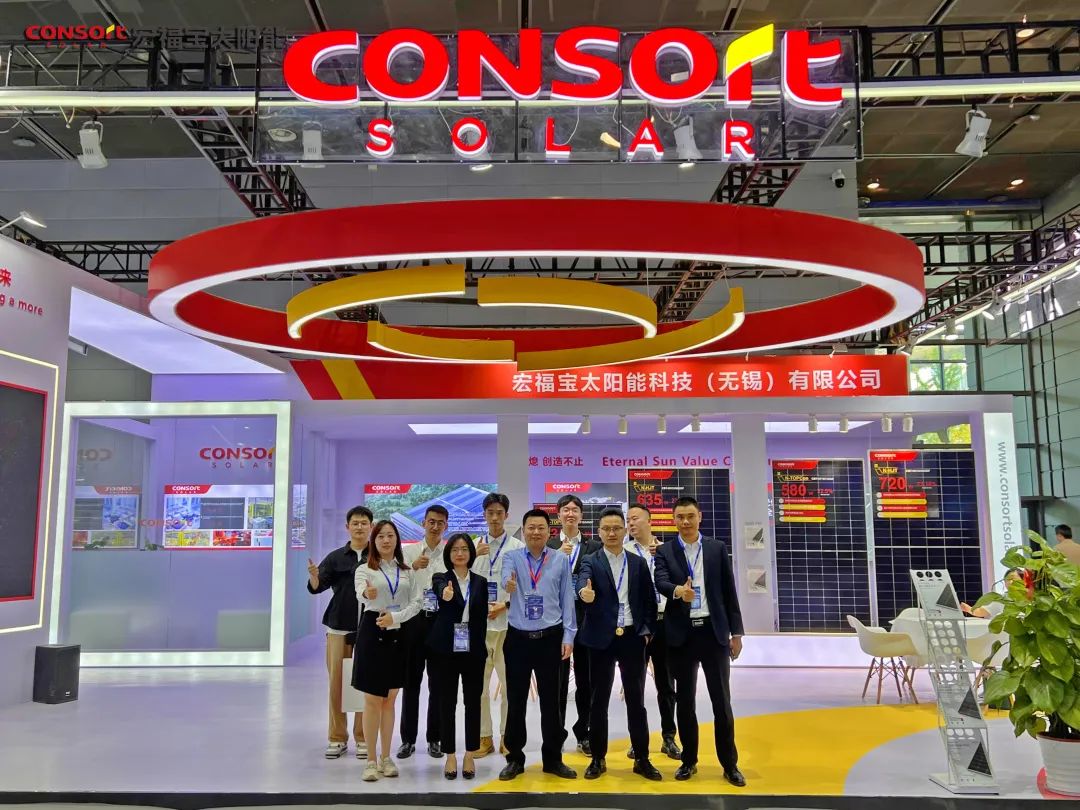 As China's first exhibition focusing on new energy end-use applications, CREC has become the top industry carnival in the field of new energy, and is the first choice for government departments, public institutions, industrial parks, industrial and commercial enterprises to learn about new energy and obtain intelligent integrated energy services!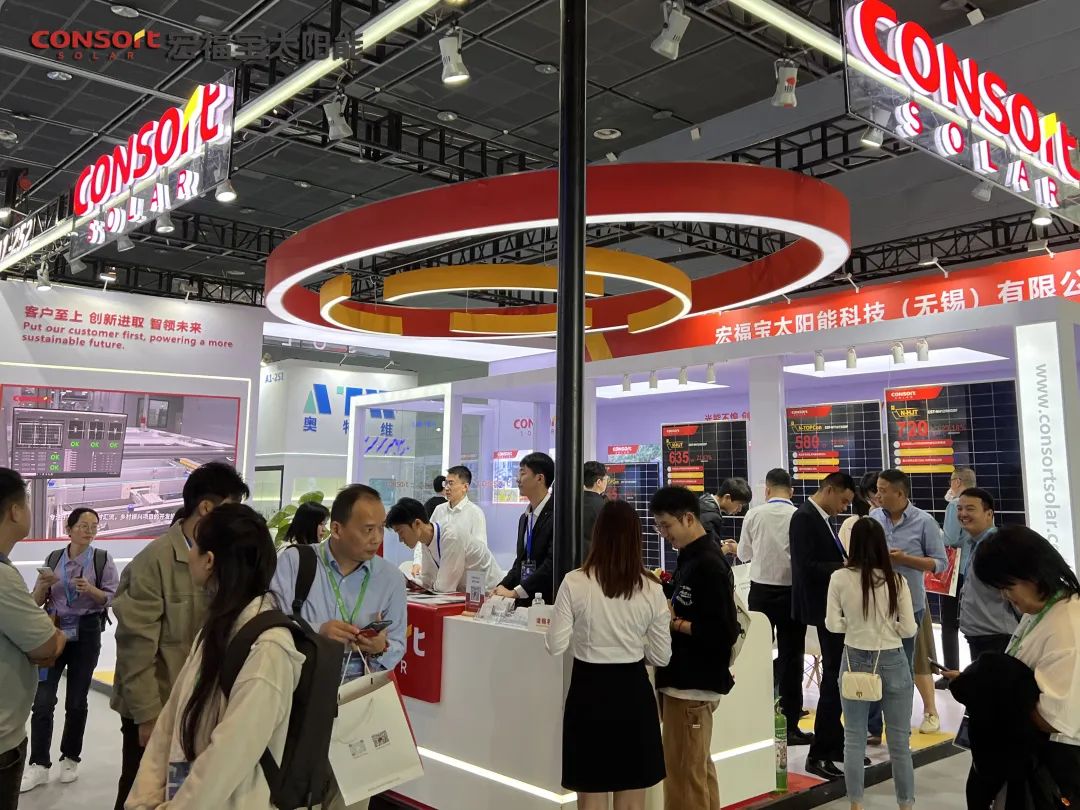 Consort Solar was also honoured to be one of the two outstanding PV suppliers selected by the organizing committee of the Wuxi New Energy Conference, so that every visitor could see Consort Solar's HJT solar modules on display in the exhibition gallery, and Consort Solar will continue to shine in the PV industry, and work with every partner to build a green future! We will continue to work together with every partner to build a green future!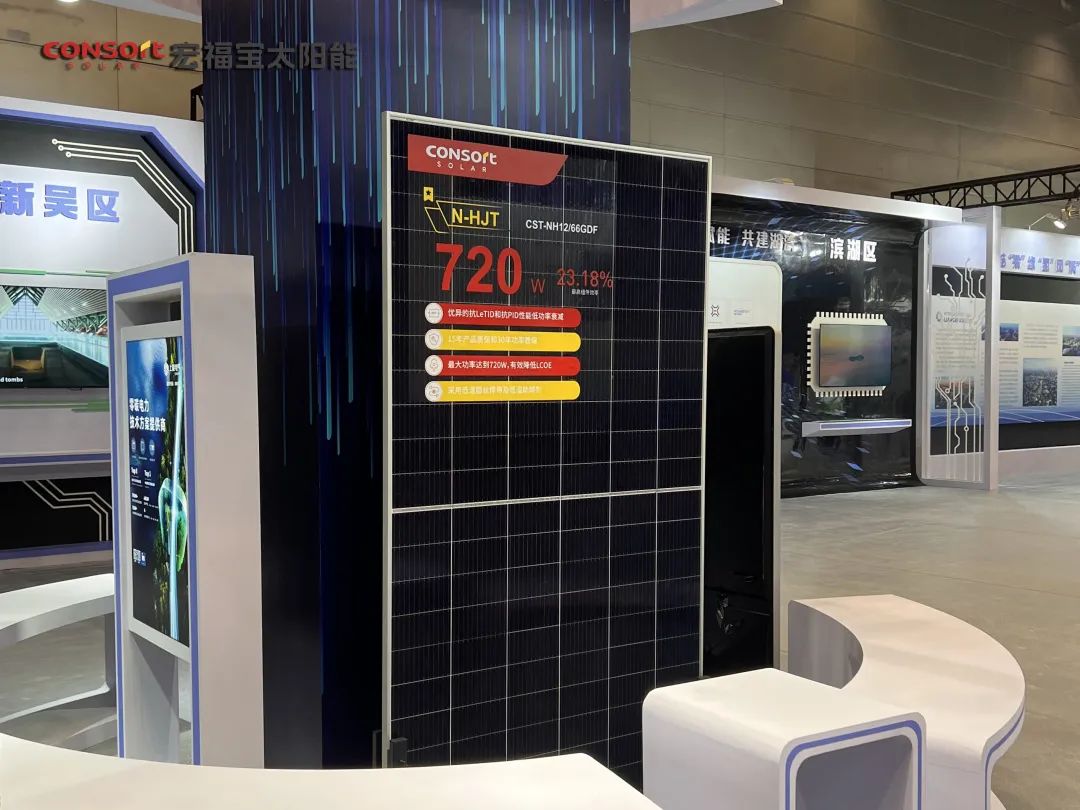 N-Type HJT Bifacial Module

Consort Solar's N-type HJT double-glass modules are eye-catching, and the maximum power of the HJT modules on display this time can reach 720W. The products use 66 pieces of 210mm mono-crystalline silicon wafer cells, low-temperature filament welding tape and low-temperature flux, which reduces the damage of the amorphous silicon layer structure, and has excellent anti-LeTID and anti-PID performance, low power degradation, and a higher power output at the same time. The double-glass version of the module is customised for industrial and commercial distributed and residential rooftop scenarios, with excellent cell technology and exquisite exterior design, which not only can be perfectly integrated into the architectural shape, but also has both functionality and visual aesthetics. The product has been certified by TÜV Germany and other authoritative organisations. In addition, a 15-year warranty on workmanship and materials and a 30-year warranty on linear power provide customers with greater peace of mind.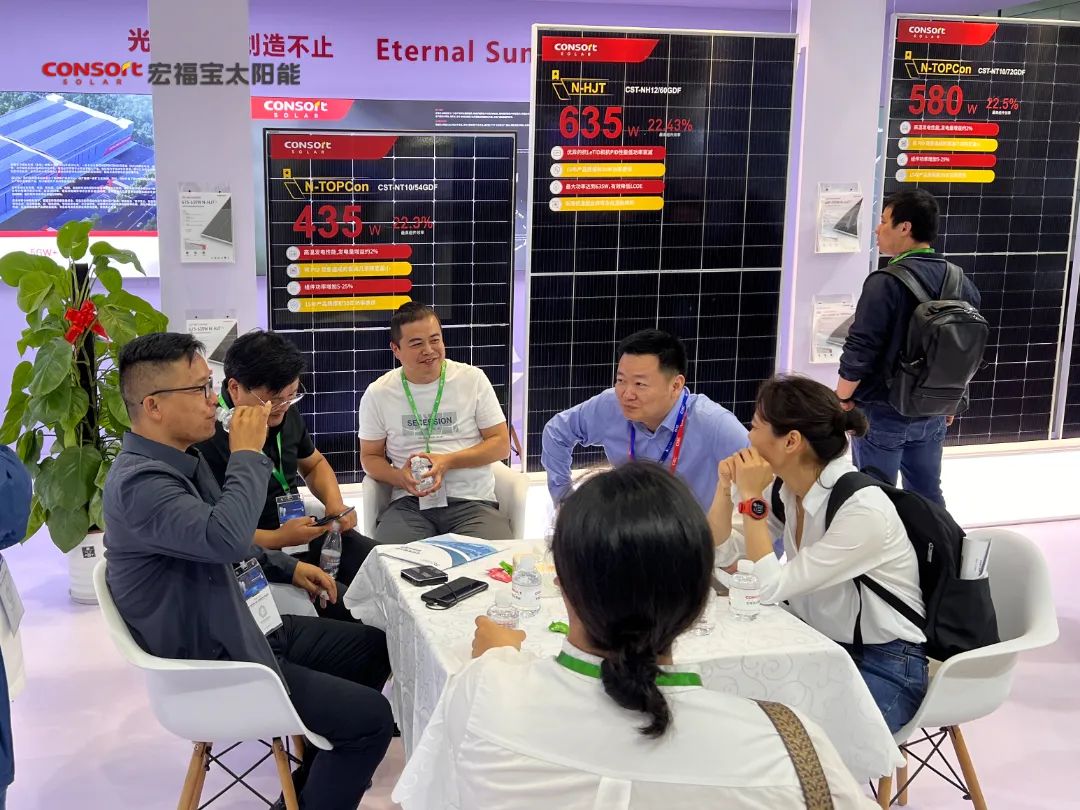 N-Type TOPCon Bifacial Module

In this exhibition, Consort Solar also exhibited N-type TOPCon modules. The module adopts monocrystalline cells, with a frontal power of 580W and a conversion efficiency of up to 22.5% in mass production. Through the optimisation of cell production technology and material control to minimise the chance of attenuation caused by the PID phenomenon, it has better light utilisation and current collection ability, improving the product power output and reliability, and bringing more investment returns to customers.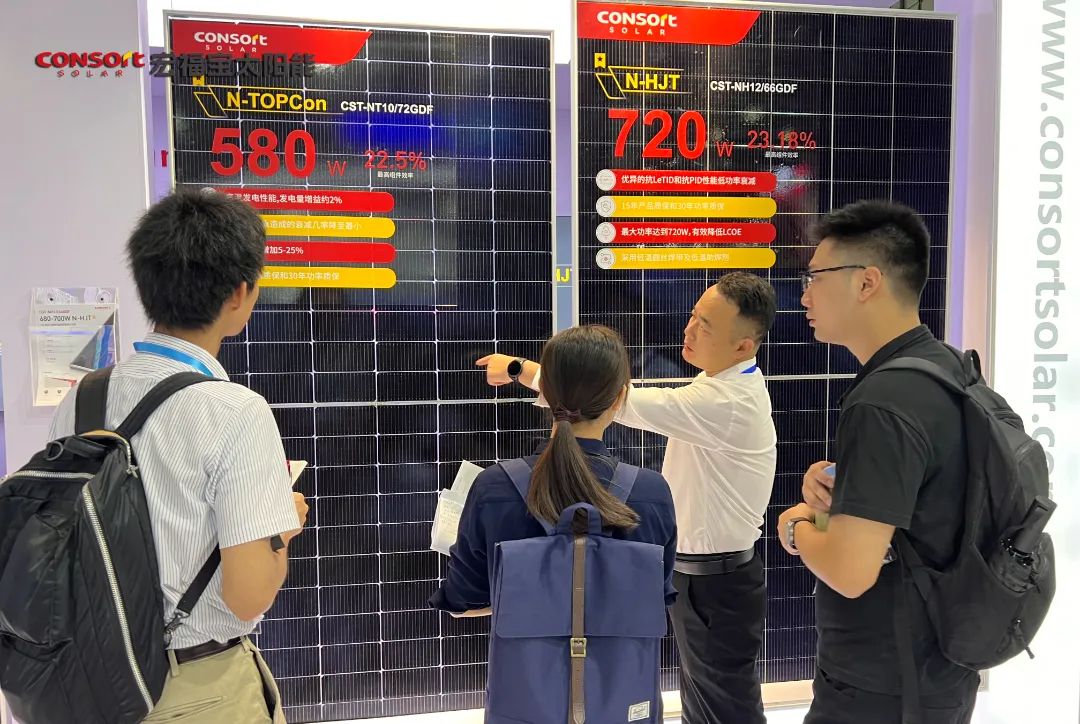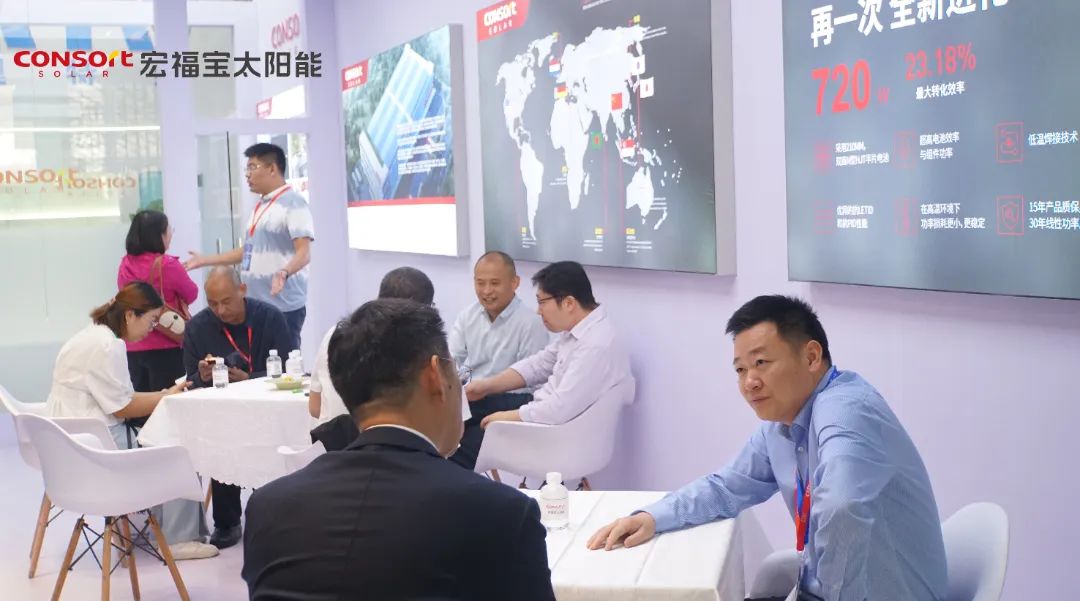 At present we have dozens of patented technologies, the company's series of products have passed the TUV, CE, MCS, RETIE and other international certificates and CQC, ISO9001, ISO14001, ISO45001 and other authoritative certificates of the domestic industry, and has been with the State Electricity Investment, Xinhua Hydropower, the National Energy Group, the State Grid Comprehensive Energy, and many other well-known enterprises to carry out distributed power plants, photovoltaic energy storage systems and other project cooperation.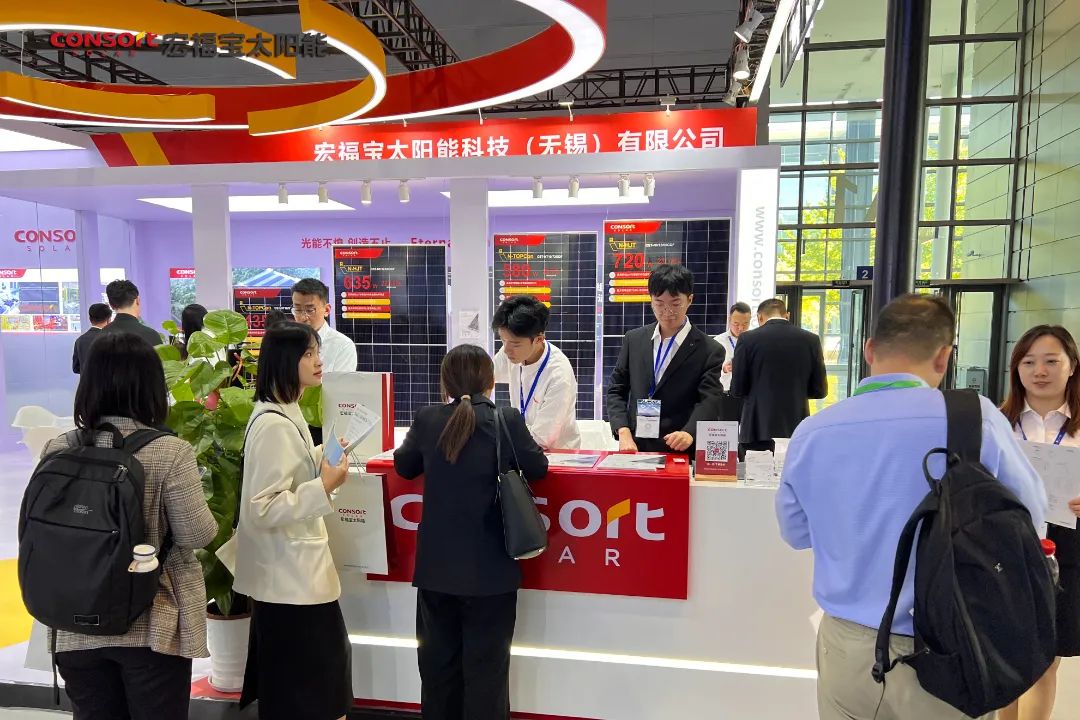 In addition Consort Solar has set up branches in the United States, Germany, Singapore, Japan, South Korea, Bangladesh and other overseas countries and regions, and works closely with more than 100 partners in more than 20 countries around the world. As of last year, Consort Solar has shipped more than 5GW of modules and installed and operated more than 500MW of solar projects globally, with an annual sales growth rate of more than 100%.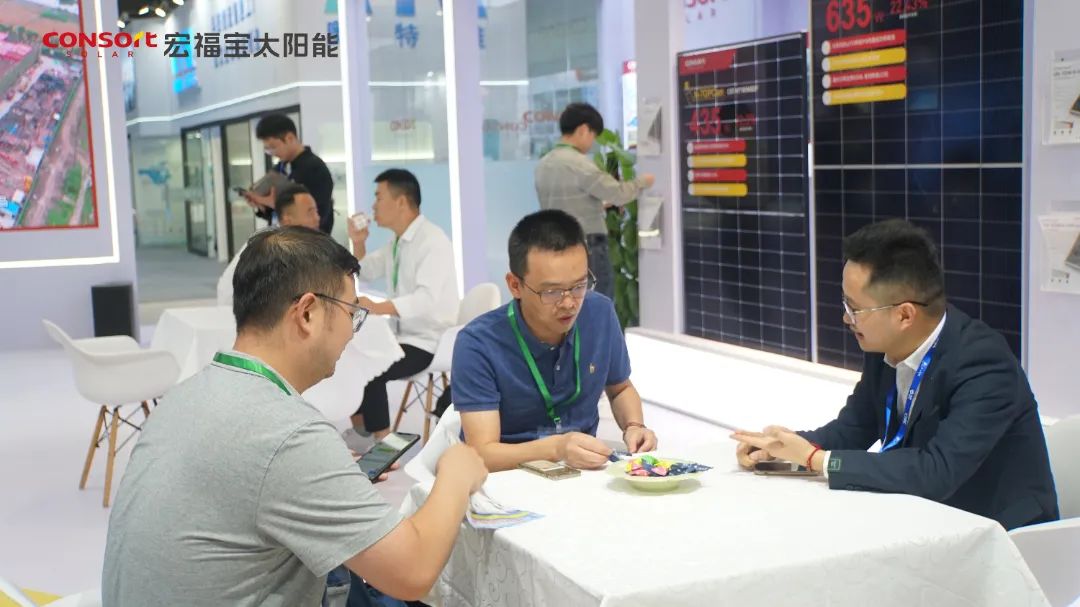 Under the trend of global carbon neutrality, Consort Solar will continue to research and develop low-cost and high-efficiency heterojunction cell and module mass production technologies, continue to uphold the corporate mission of "Put our customer first, powering a more sustainable future", and take "Spread the value of sunlight all over the world" as the vision of the company, continue to promote the innovation and application of solar energy technologies, and provide more high-performance, high-quality photovoltaic products and high-quality services to our customers, so as to make contributions to the global development of renewable energy, and to create a better future together.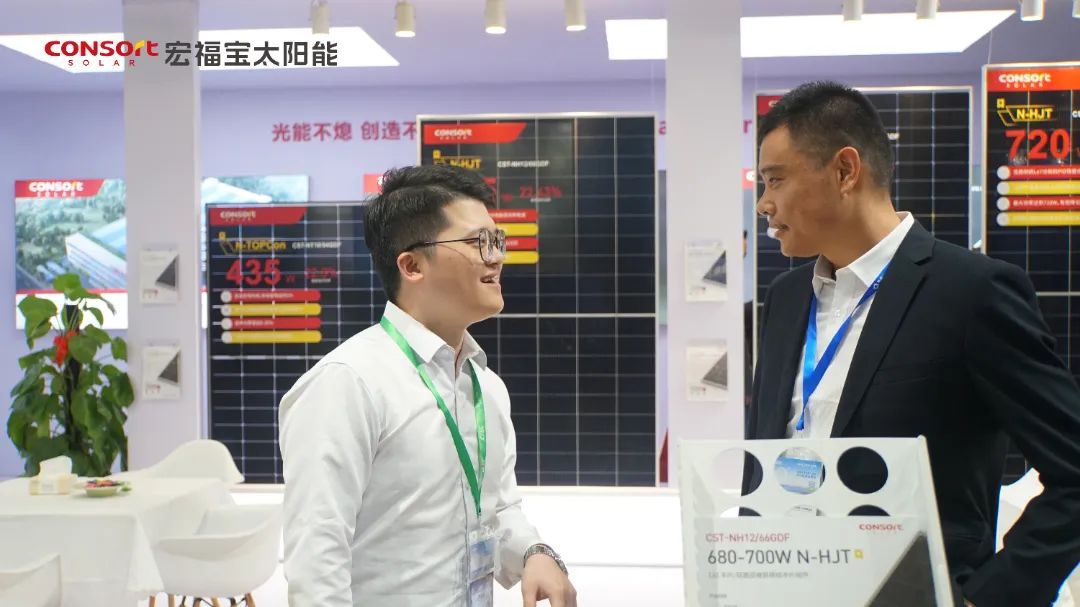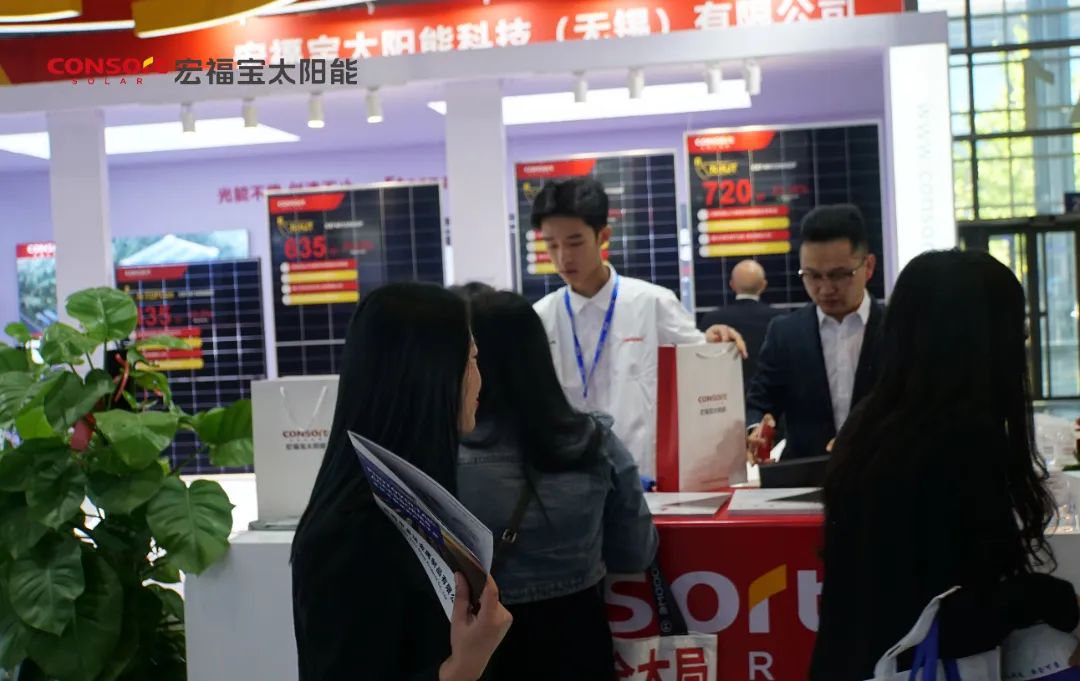 In the future, we will continue to increase the layout of overseas markets and accelerate the international development in Europe, Japan, South America and other places. We are committed to promoting the transformation and upgrading of global green energy through innovative technologies and high-quality products, and working hand in hand with various partners.