On October 4, the 3-day Colombia International Solar Expo 2023 was grandly opened at Medellin Exhibition Centre. This is a professional exhibition event focusing on solar energy and renewable energy. As the largest solar energy exhibition in Colombia, Solar Expo Colombia International will bring together professional scholars, entrepreneurs, and distributors from all areas of the solar energy industry, aiming to create a sustainable energy city in Latin America. It will bring together 250 exhibitors from all over the world to showcase their latest products and technologies and to discuss and exchange ideas.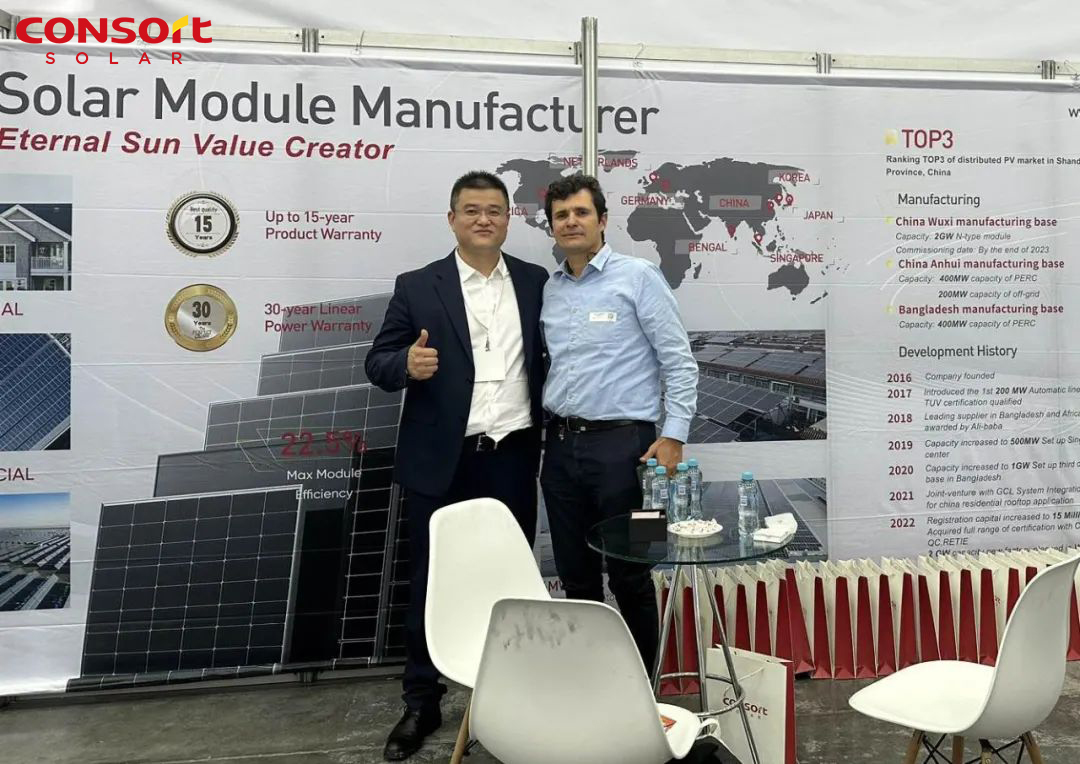 As a total solution provider of PV smart energy, Consort Solar with a variety of high-efficiency products brilliantly appeared in Green pavilion booth 226, attracting many visitors to stop and learn more about it.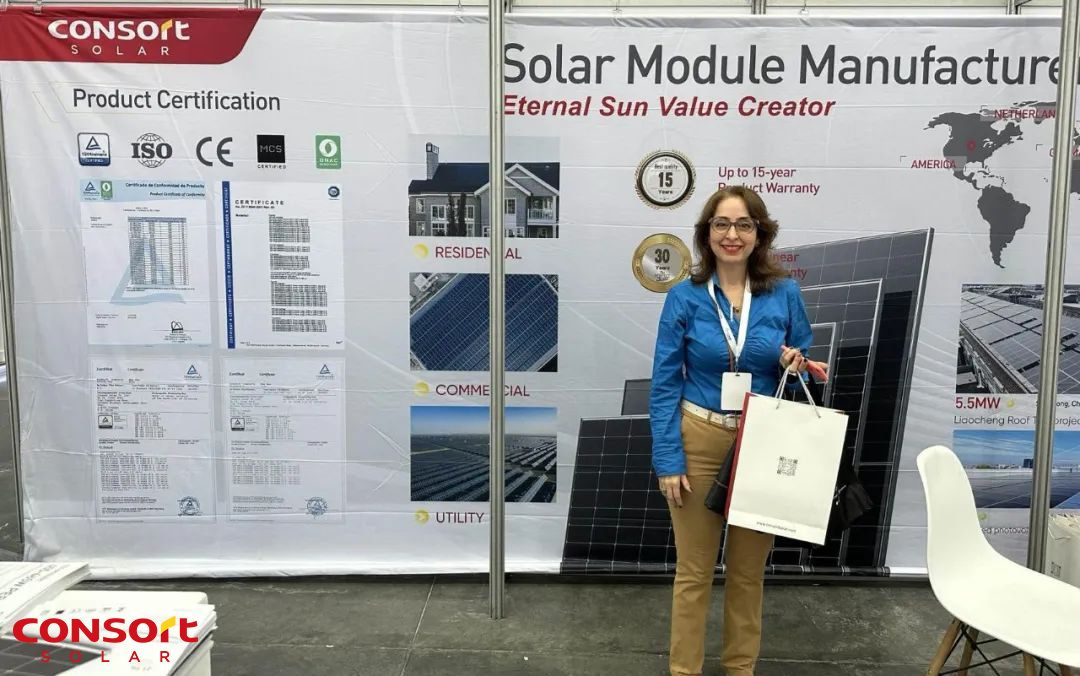 In this exhibition, Consort Solar exhibited the P-type solar module (M10/72H), which is mainly promoted for the South American market. The module adopts monocrystalline cells, with a frontal power of 550W and a cell conversion efficiency of up to 21.7% in mass production. At the same time, it has anti-PID performance with low power degradation, better light utilisation and current collection capability, which improves the power output and reliability of the product and brings more return on investment to customers.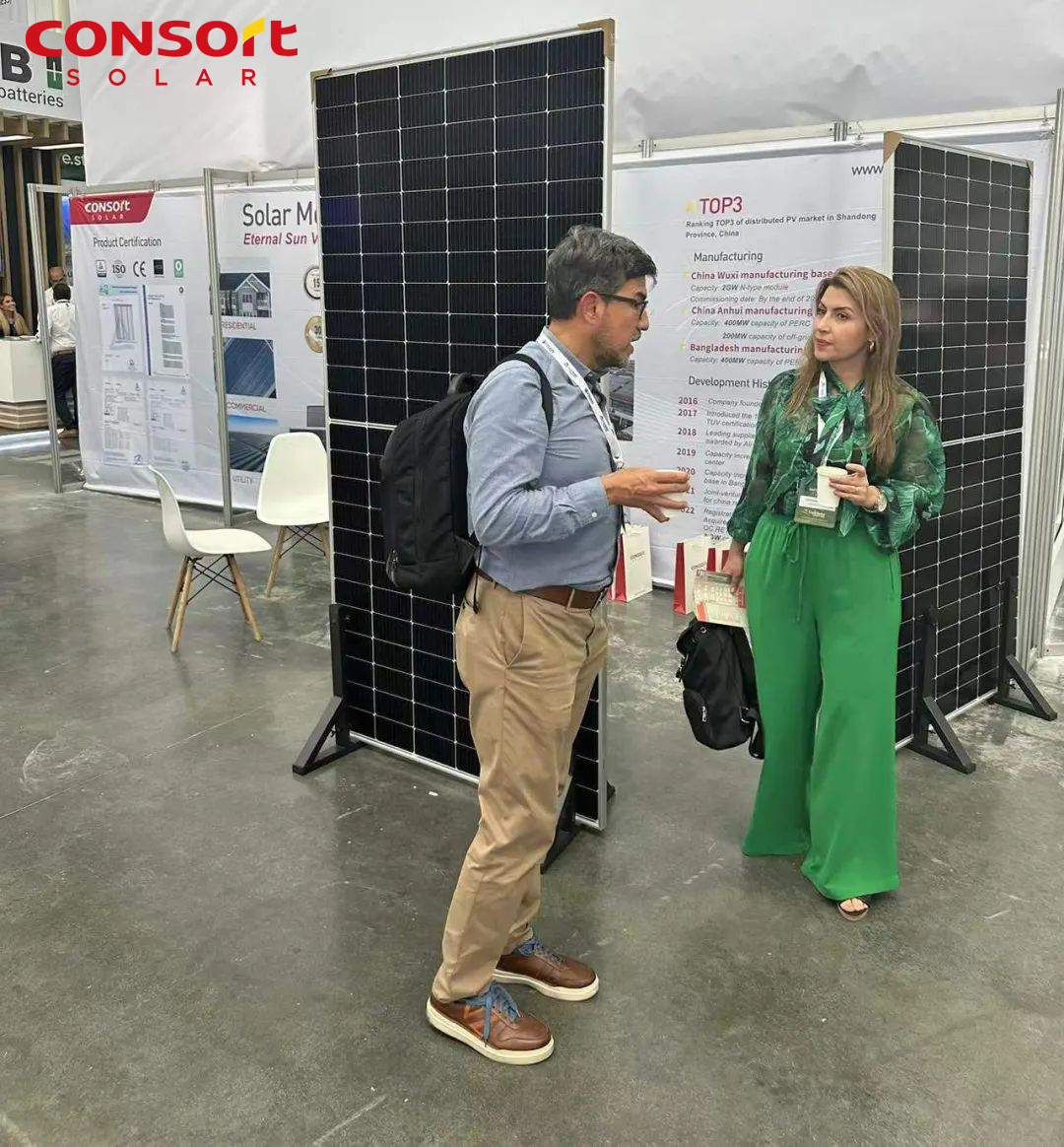 Colombia is one of Consort Solar's most important markets. It is located near the equator and enjoys sufficient light and solar radiation throughout the year, with solar light lasting up to 12h per day, making the average solar radiation in Colombia higher than in many countries in Europe and the United States. Colombia has one of the largest economies in Latin America and the third largest population. Colombia's energy consumption is expected to grow significantly over the next 20 years. Colombia aims to be carbon neutral by 2050, which means it will need to significantly increase its energy production.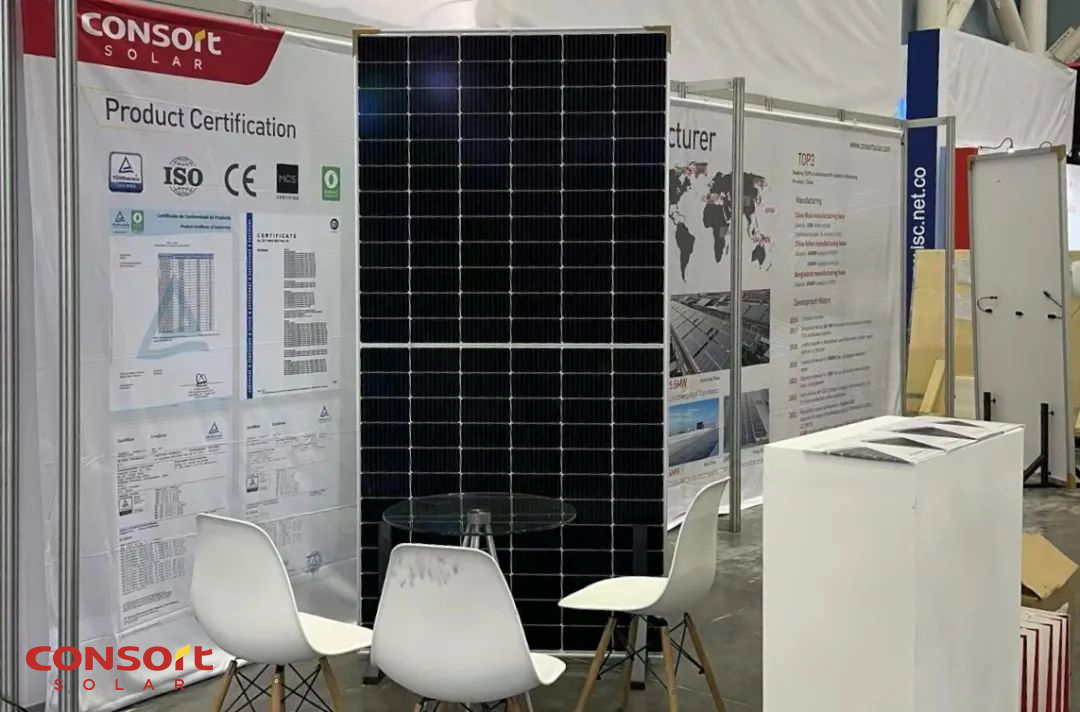 Facing the rapid growth and active development of the South American PV market, Consort Solar seizes the opportunity and follows the trend. In the future, we will continue to increase the layout of overseas markets and accelerate the international development of clean energy. We are committed to promoting the transformation and upgrading of global green energy through innovative technologies and high-quality products, and working hand in hand with various partners.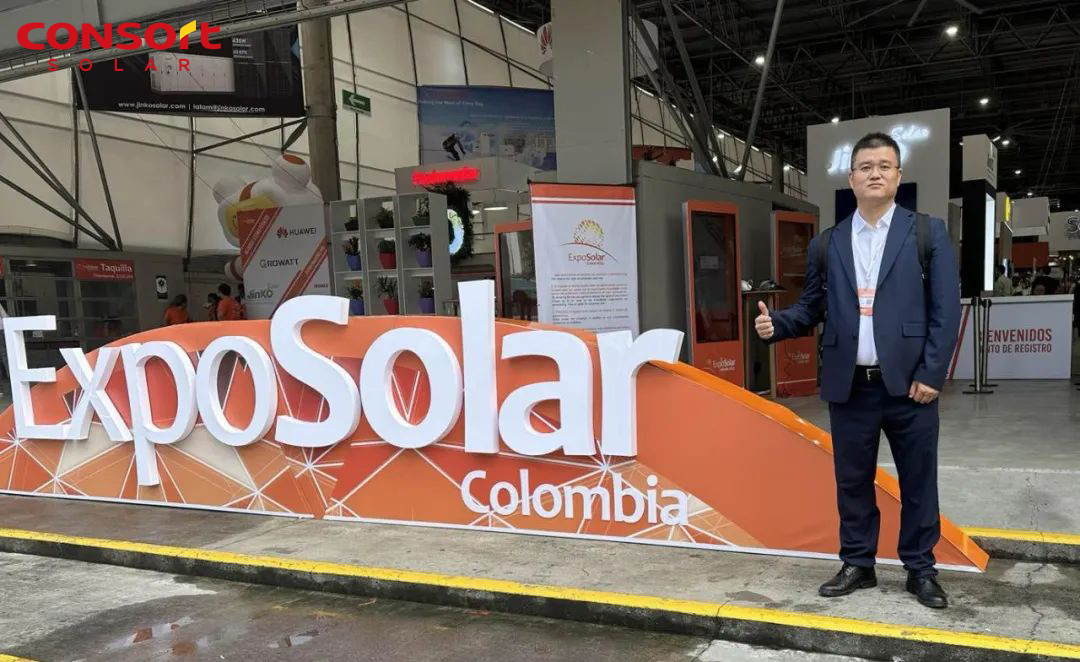 In addition, Consort Solar will continue to participate in the Renewable Energy 2023 UK exhibition from 17th to 19th of this month, booth number is Hall5 S2, we look forward to meeting you there again.